Intents & Purposes is a creative consultancy
specializing in senior freelance creative direction, strategy, art direction, graphic/communication design, branding, web design, digital/social marketing and copy services for design, marketing and advertising agencies, brands, start-ups, and independent entrepreneurs across nonprofit, for-profit and social profit sectors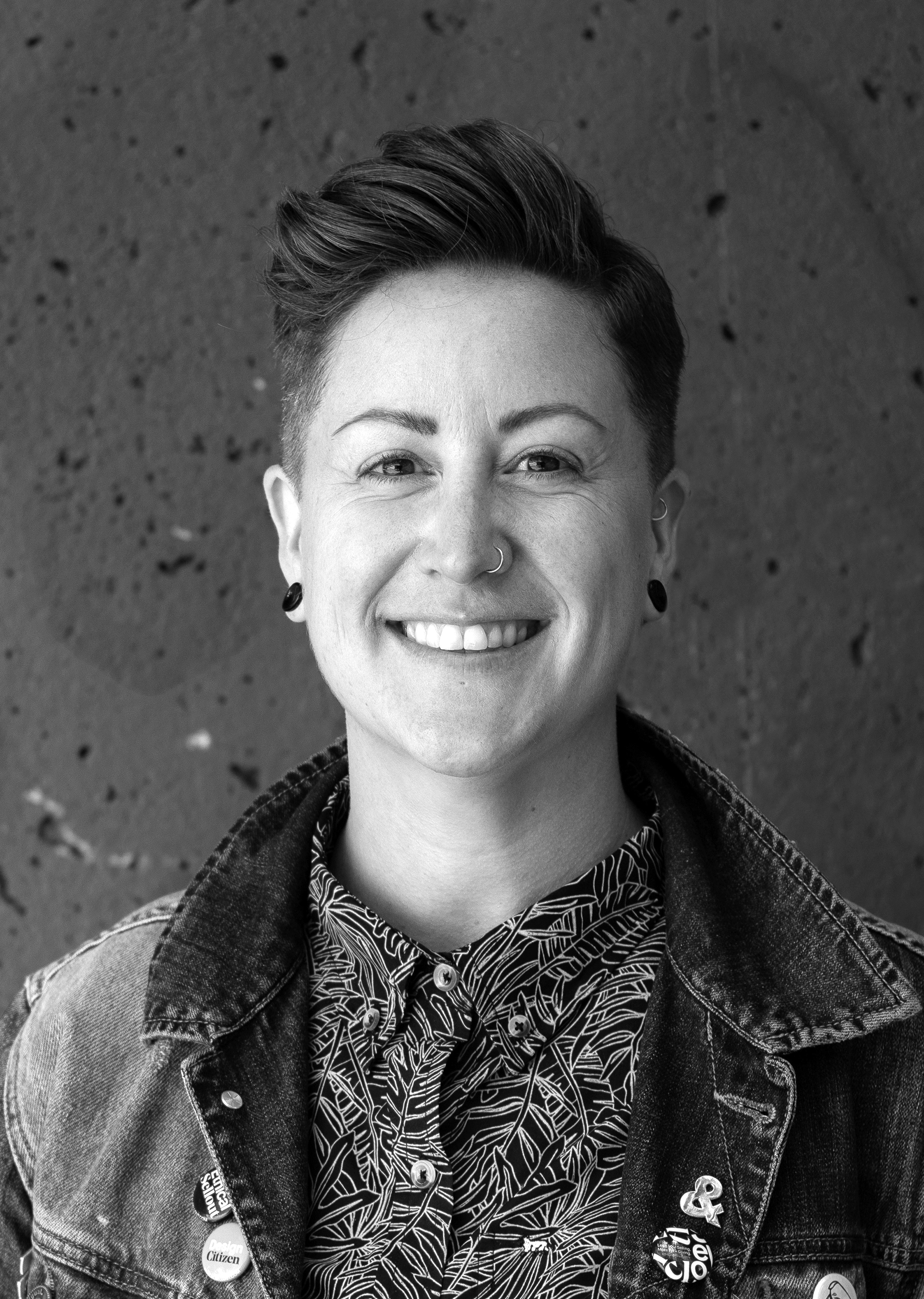 Kelly Riback-Small
(they/them)
is an award-winning executive creative director, designer, and independent best selling author with deep roots in communication design, digital marketing, and advertising, and a special focus on ethical and inclusive practice. A proven creative leader, strategist, and affiliated design researcher with Emily Carr University (Studio for
Critical Making and the Graphic Research Unit), Kelly holds a master's degree in design where their research focused on design ethics, social impact, social innovation, and sustainability. Kelly received the Governor General's academic gold medal for their graduate work.
A seasoned ad-industry expat, Kelly has experience leading major brands across most sectors including automotive, CPG, entertainment, fashion, finance, nonprofit, retail, technology, telecom, and more. Most recently serving as executive creative director for and rebranding Grassriots Inc., Kelly's current consultancy practice includes a commitment to applying their 15+ years of experience to help clients infuse impact and ethics into their work. Kelly is equally passionate about breakthrough aesthetics and innovative creative executions as they are ensuring that their concepts provide real, measurable results. 
Kelly's best-selling book,
The Conscious Creative: Practical Ethics for Purposeful Work,

published by House of Anansi Press,
is a collection of over 100 actions for ethical creative practice. It is the culmination of Kelly's research in their pursuit of a more humane, values-driven and inclusive creative industry.
A certified member of the RGD, Kelly donates their time to mentoring early career designers, leading the LGBTQ2S+ virtual RGD community, and participating in the RGD Diversity Equity and Inclusion committee.